SPLASHBACKS
Easy to clean and maintain Stainless Steel Splashback. Create a modern appearance whilst keeping cleanliness and hygiene a priority. Supplied either as a flat plate for adhering directly to the wall or 9mm in depth to suit tiles (just add MDF back for easy wall fix). Why not ask us to supply your splash back with all your electrical appliance sockets punched out? Any size or finish available (max 3m).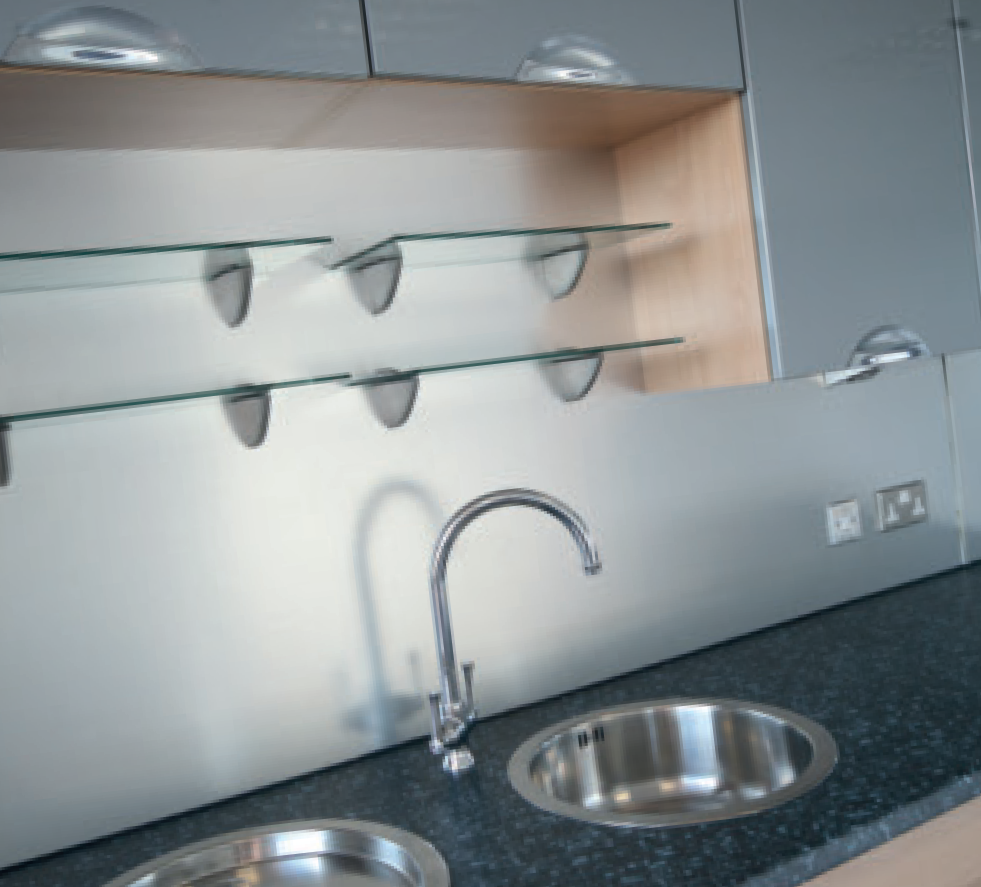 Splashbacks
Stock sizes
900mm x 750mm
750mm x 600mm
Tiles are also available in the same format.
Any size or finish available.
Stainless Steel Worktop
For this ultra-modern look, Stainless Steel work surfaces can transform any kitchen, whilst providing high standards in hygiene and cleanliness when it comes to preparing food. It can be integrated into any existing worktop. Size made to order.
For more information on this or any specific enquiries please contact one of our sales team.